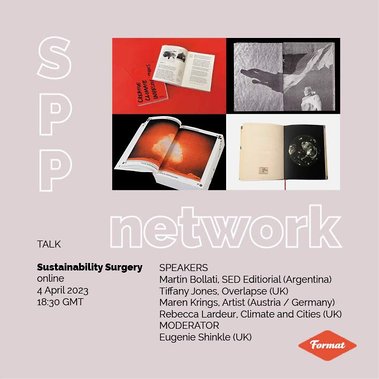 SPP Sustainability Surgery
4 April 2023 - 6.30pm GMT
online
This event brings together exhibitors from The Sustainable Photobook exhibition at FORMAT23 to answer topical questions on sustainable design and production. The speakers; Tiffany Jones, Overlapse (UK); Martin Bollati, SED Editiorial (Argentina); Maren Krings, Artist (Austria / Germany); Rebecca Lardeur, Climate and Cities (UK) will be joined by Eugenie Shinkle who will moderate the discussion.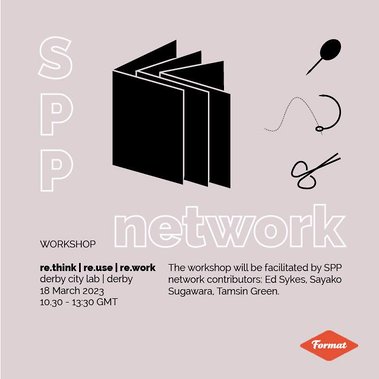 re.think | re.use | re.work: approaching sustainable photobook making
18 March 2023 - 10:30 - 13:30 GMT
Derby City Lab, Derby
This workshop will involve the collaborative development of photobooks using re-purposed materials. Each participant will bring something they have discarded as part of their own photography process, for example: images, materials, test prints, text. Through re-thinking the process of making a photobook participants will embed sustainable thinking in their creative practice.
The books developed as part of the workshop will be exhibited in The Sustainable Photobook exhibition. The workshop will be facilitated by SPP network contributors: Ed Sykes, Sayako Sugawara, Tamsin Green.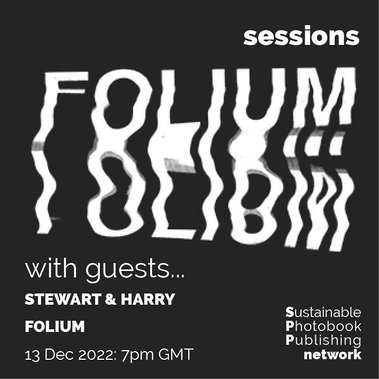 SESSION: with guests Harry & Stewart, FOLIUM
13 December 2022 - 7pm GMT (online)
Folium is a collaborative art practice, book maker and publisher. Founded in South London, UK, 2019 by artists Stewart Hardie & Harry Gammer-Flitcroft. Folium runs workshops, engages in experimental printing performances, curates, makes and collaborates with contemporary artists in order to produce limited edition publications.
The spp network has featured CASE STUDIES on two Folium Publications: re.source and Creative Climate Investigations. These can be viewed here.
Sessions are open, unrecorded discussions, where everyone is welcome.
SESSION: with guest Victoria Forrest, VIKA BOOKS

17 November 2022 - 7pm GMT (online)
Victoria is the director of VIKA Books, an independent publisher and design agency that showcase the work of the artists and organisations of the future. Through VIKA, Victoria works at the cutting edge of book design by combining the conceptual rigour of graphic arts, the high production values of fine art publishing, and the dynamism of creative technologies. For this work, Victoria is one of InnovateUK's Women in Innovation Award for work using XR technologies as a tool for inclusion and accessibility.
VIKA are one of the few designers to reverse engineer book designs from the printing press as standard, an ethos practiced for 15 years. Environmental considerations have been a priority since 2009 when Victoria received the first of three commissions by HRH King Charles III (then HRH The Prince of Wales) to produce publications and promotional materials for three of The Prince of Wales's Environmental Charities. Every aspect of the print and production process was analysed for these projects which set the bar for a heightened awareness of sustainable practices in print ever since.
Image © Free Mines Coal Faces, Nick Hodgson, VIKA Books
Sessions are open, unrecorded discussions, where everyone is welcome.
SESSION: with guest Marc Fischer, HALF LETTER PRESS
28 Sept 2022 - 7pm BST (online)
Half Letter Press is a publishing imprint and online store initiated by Temporary Services. Temporary Services is now two people—Brett Bloom & Marc Fischer. We have published booklets as an element of our collaborative work since 1998. We created Half Letter Press to publish and distribute book and booklet length works by ourselves and others. We are interested in using this endeavor to build long-term support and expanded audiences for people that work creatively in experimental ways. We are particularly interested in supporting people and projects that have had difficulty finding financial and promotional assistance through mainstream commercial channels.
Sessions are open, unrecorded discussions, where everyone is welcome.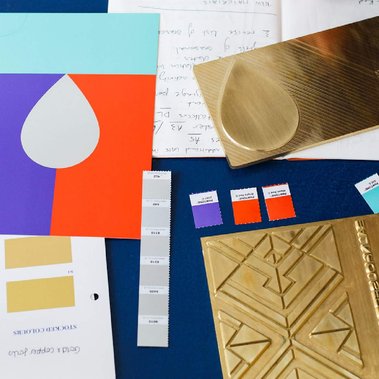 SESSION: with guest Sarah Boris, artist + designer
28 June 2022 - 5pm BST (online)
Sarah Boris is an artist and designer. After working for over ten years for world renown arts and publishing institutions such as Phaidon, Institute of Contemporary Arts (ICA) and the Barbican, she set up her eponymous art and design studio in 2015, splitting her time between design and art commissions. Some of her most notable projects include the redesign of the ICA visual identity and the design of the bestselling art monograph 'JR: Can Art Change the World'. She has also worked with photographers Noémie Goudal, Adam Broomberg & Oliver Chanarin as well as The Photographers Gallery and the 1000 words.

She was judge president for D&AD and more recently judge for the Art Directors Club in Paris. She was an associate lecturer at University of the Arts and studio curator at The School of Art, Architecture and Design, London. Her work has been exhibited at the Design Museum, London; acquired by the Stedelijk Museum, Amsterdam, and is part of the New York Centre of Book Arts fine art collection. She has self-published several books such as 'Global Warming Anyone' and 'Le Théâtre Graphique'.
Image © Sarah Boris
Sessions are open, unrecorded discussions, where everyone is welcome.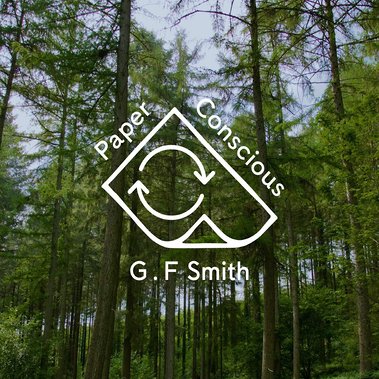 SESSION: with guest Matt Ford, GF Smith
25 May 2022 - 6.30pm BST (online)
About G . F Smith:
For over 135 years, G . F Smith has been obsessed with the simple beauty and limitless possibilities of paper. Our desire is that, through the hands of the design community, we can bring creativity to life and constantly innovate with one of the world's oldest materials.
Make paper not plastic:
At G . F Smith we are committed to doing more to help the environment and reduce waste. It is our aim to refill, not landfill. And that is why we are changing the way we consciously craft the contents of our paper. To show how deeply we care, we have created a new certification scheme. Every time you see this marque (Paper Conscious Logo) it means uncommon materials, like used coffee cups, have been upcycled to make the piece of paper in your hand. The more paper we produce, the more we are proactively looking to use other parts of nature's renewables too. This means growing our collection under this certification, so that we can keep on preserving the planet through our paper, one fibre at a time.
Image © G.F Smith
Sessions are open, unrecorded discussions, where everyone is welcome.
The Photobook Ecosystem 1.0: Searching for Sustainable Approaches
26 April 2022 -

6pm

GMT



SPP Network and 10X10 Photobooks hosted an online conversation on 26 April 2022 discussing sustainability in relation to the photobook at each stage of its design, making, distribution, display and consumption. The full recording of the talk and a summary of this discussion can be found at the links below.
PANELISTS: Lewis Chaplin (Loose Joints), Catriona Gourlay (NAL, V&A), Paul John (Jan van Eyck Academie, Endless Editions), Tamsin Green (manual.editions, SPP Network)
MODERATORS: Amelie Schuele (FOAM), Daria Tuminas (FOTODOK)
SESSION: with guest Eliza Kavanagh, Publishers Association
23 March 2022 - 7pm GMT (online)
In 2021, the Publishers Association's Sustainability Taskforce continued to drive forward the work around sustainability. The Taskforce tendered a proposal for four key projects to support publishers in furthering their sustainability programme. Carnstone Partners was engaged to deliver an industry declaration and report, and RISE (the Research Institutes of Sweden) and software specialists Solstice took responsibility for the Carbon Calculator and Materials Matrix.
The Carbon Calculator and Materials Matrix were developed throughout the latter part of the year with the support of working groups, representing a cross-section of the membership. The tools are on track for release in 2022 and will help publishers understand their material impact (both in terms of carbon emissions and material usage) so that they can make better decisions when it comes to designing products, choosing suppliers, and procuring materials.
The Taskforce's greatest achievement for the year was the launch of Publishing Declares in October, the first climate declaration on behalf of the UK book and journal publishing industry. Beginning with 39 founding signatories, the declaration soon grew to over 90, including signatories across the publishing supply chain, from printing and packaging to bookselling
Sessions are open, unrecorded discussions, where everyone is welcome.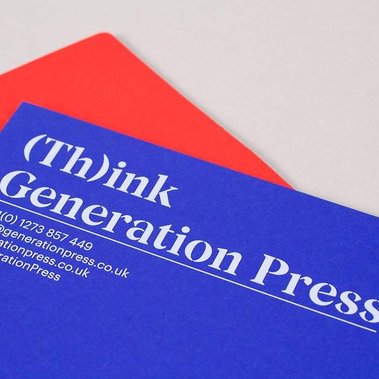 SESSION: with guest Paul Hewitt, Generation Press
23 February 2022 - 7pm GMT (online)
A specialty litho, digital and foil blocking printer. We're EMAS and B-Corp certified and produce beautiful eco-print for commercial and design clients.
Collaboration, craft, commitment, don't just make it, make it better, family business, fourth generation, heart and soul, borderline obsessive, not even borderline, invent, reinvent, stay curious, listen, print with principles, make more from less, less waste, less cost, quality, quality, quality, EMAS certified, award-winning not impossible, just hard, dig into details, price it fairly, pride in each project, ideas into print. Think about ink.
Sessions are open, unrecorded discussions, where everyone is welcome.
SESSION: with guest Hannah Fletcher, The Sustainable Darkroom
12 January 2022 - 7pm GMT (online)
The Sustainable Darkroom is an artist run research, training and mutual learning programme, to equip cultural practitioners with new skills and knowledge to develop an environmentally friendly photographic darkroom practice.
Taking its form in publications, residencies, workshops, talks, symposiums and training sessions. We intend to lead a movement in challenging the environmental impact and sustainability of darkroom practices.
Founded by Hannah Fletcher and now run by Hannah Fletcher, Ed Carr and Alice Cazenave.
Sessions are open, unrecorded discussions, where everyone is welcome.
SESSION (online)
1 Nov 2021 - 7pm
27 Sept 2021 - 6.30pm
23 Aug 2021 - 6.30pm
SESSION (in person)
16 November 2021 - 7pm
26 July 2021 - 6.30pm
The Photobook Cafe, 4 Leonard Circus, London EC2A 4DQ
Sessions are open, unrecorded discussions, where everyone is welcome... come along!